Thinking differently about companies
Since 2014 we've pioneered methods of acquiring high-quality traffic at high volumes to engage with our published content. 
We work closely with our advertising partners on our sites to maximize ROI through our proprietary technology and knowledge.
Ultimately, Reverse Media creates fast-moving, agile, online campaigns for its businesses, that capitalize on growing trends in existing, unsaturated markets. We currently have a portfolio of search, comparison and media-related websites where we have done this successfully. And are always building more. We primarily work in Search and Display advertising, continually experimenting with the evolution of these two channels.
We have a strong belief in flexible working for all members of staff. We go above and beyond to support all our staff in living the life they want out of the office. Currently, we are supporting our employees to travel, parent without pressure and work on personal projects. Work should never be something that hinders goals or dreams. We believe it should assist them, and we are here to support talented, hard-working people to achieve this.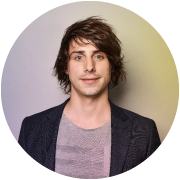 Greg
Burgess
Founder & CEO
Director of digital advertising at a leading media agency before establishing RMG.  Founder of several successful online businesses, a relaxed ethos and a thrill for experiments.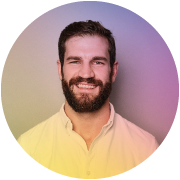 Karl
Brandt
Marketing Director
Over ten years' experience in digital marketing and founder of two tech start-ups.  A successful athletic career in Thai boxing and professional rugby.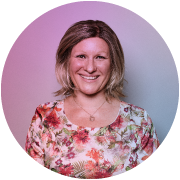 Samantha
Brentegani
Operations Director
12 years' experience in publishing and content, from authorship of non-fiction to an early shift into digital. Founder of a personal, philanthropic blog and mum of two.
We also have a great team of 12 analysts, content writers, developers, designers, interns and finance gurus!
Careers
We are always looking for the best paid media analysts to join our team.
Paid Search, Display or Social or all paid disciplines. All experience levels. If you think you are one of the best out there – Get in touch today!
jobs@reversemediagroup.com

PAID MEDIA / PPC ANALYSTS:
Are you an awesome paid media analyst? Do you love playing with numbers and creating mad digital strategies? Want to work with an extremely fast growing company, get paid well and have the flexibility to still live your life how you want?
As a Paid Media Analyst here will be working across paid search, paid social and display platforms for a variety of sites across a range of verticals. On a daily basis, you will be creating and promoting these and using cutting edge marketing techniques to get the content noticed. Beyond ad creation, you will also be optimizing and analyzing cost data with engagement metrics so that the paid media budget is assigned effectively at the optimum ROI. You will learn how to compute high levels of data in order to assist with the growth of the business.
We have a flexible working plan where you work in the office and remotely you will need to adapt to varying workloads. You will be working closely with the Founder of the company who has created several successful digital businesses and being trained on a daily basis proprietary marketing techniques that do not exist elsewhere in the industry. Your marketing knowledge will accelerate an excellent pace in this role.
Responsibilities: – Ad creation – Ad creation prioritization – Ad optimization – Google Analytics interpretation – Campaign report generation
Candidate requirements: – At least 2 years digital experience, more paid for experience. – Proven record of being both analytical and creative – Strong initiative – Able to perform and work without supervision – Able to effectively manage subordinates.
Apply Now: jobs@reversemediagroup.com
We have jobs available at all levels, so please get in touch!